If you haven't heard new album Prayers of The Streets, click here! 
---
How Rapper 6ix9ine Influenced My Album Release
Hey Friends! 
So far, my album's prompted important discussions among friends and leaders in my circle. But, why spark these discussions in the middle of a global pandemic? Well, after rapper 6ix9ine released his music, I felt obligated. If you haven't heard the new album, click here!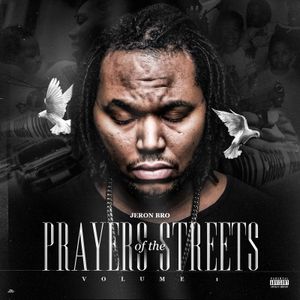 He're Why I Rescheduled My Release 
So, those who know me also know I'm a sensitive soul, to say the least. Too sensitive to release music during a global pandemic and the global outcry against racial injustice. So, I canceled my plans in March...until... 
Controversial rapper 6ix9ine was released from prison and planned a campaign that simply ignored all the issues we were facing. I was bothered...but how could I be mad when I wasn't saying anything? After all, he's expressing his values and forty million fans appreciated his work that same week.  I had a choice: be critical or be constructive. 
I chose to contribute to the cultural conversation with my album. I chose to say with this album: 
"Sure, some value masking their thoughts with provocative lifestyles and ignoring tough problems. But, those like me value hope, faith and healing. We rely on God to walk us through every dark time we face. We don't ignore our questions, we face them relying on God's grace." 
I hope you experience that when you experience this album. I'll be sharing more of my thoughts about faith, worship and having a purpose during this season of life for us. Until then, 
Stay safe and try to only wear the masks that go on your face...not on your spirit. 
Jeron