Have you heard my latest song "Inspiration"? Get your copy by clicking here!
 
---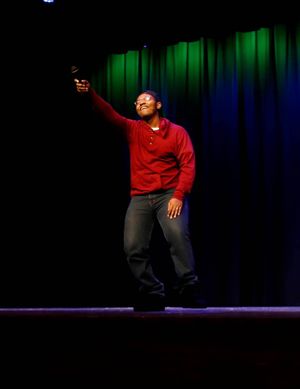 A Pastor's Call 

By Jeron Bro
  
On a stressful day, a random voicemail was all I needed. An unknown number appeared when this phone call came. It was an Atlanta call. I didn't know anyone in Atlanta, so I assumed it was an advertiser. They left a message and I wanted to know if it was a business opportunity. 
  
The voicemail said: "Brother Jeron! I just wanted to call you and let you know your CD is really affecting my kids. My daughter has been listening to it. God bless you brother…" he said. 
  
The phrase made about my music affecting his kids meant something…it sounded sincere. Something I longed for. 
  
I'm arguably a local performer, though I've performed in different regions and countries than my own. Most of these shows were free. During the time of the call, I was performing regularly; booking 2-3 shows a month. I did eleven shows consecutively…the most I'd done in a year. These shows differed from previous ones, because I planned to earn funds through demo CD sales. They weren't selling, though I performed for hundreds of people. I wondered what audiences thought of me…so this message from a Pastor in Atlanta meant the world. At a show, a young girl asked me questions about the event agenda. I figured, she'd seen me playing cards and wanted random conversation. I'd look toward the stage--in case, my name was called to perform. She heard I was a rapper, but she didn't know how serious. She may have assumed I was another teen interested in music, until hearing I was a 27 yrs. old married man, doing music since the 90s. She wanted to do music, so I shared everything I knew. After all, tomorrow isn't promised. I told her how to get her music out there, start booking herself and follow-up her fans on social media. She was surprised, especially when I was called to perform a few minutes afterwards. I gave her a CD with my number on the back and told her to call me if she needed my help. 
  
Her Dad called from Atlanta nearly 6 months later. I was reminded that business is like farming. You don't know what the harvest will be until you plant on good soil, trust God with the weather, and wait. The harvest was fresh on that day. God works in mysterious ways.