By Jeron Bro
Click Here to Find Me on Twitter!
---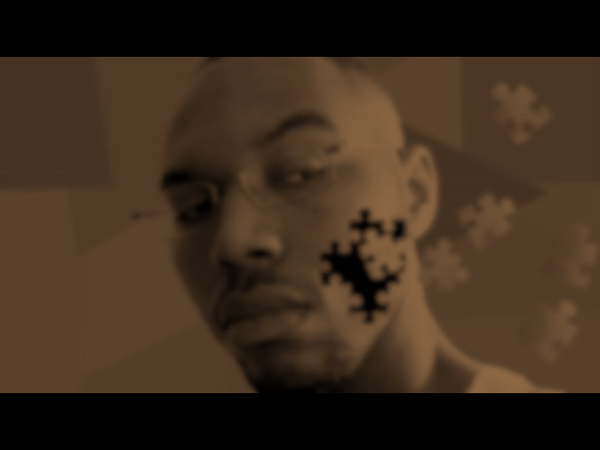 I remember smelling the sweet perfume of educated, powerful, and beautiful black women at family gatherings—aunties and cousins. My mom was one of these ladies and I'd known their trials. Many held their own because they had no choice. Our fathers neglected parenting responsibilities and showed up for entertaining events only. They left our mom's to fend for themselves. I've come to highly respect the power of black women like my Momma. Now, some of those men are stuck in the same status. The strong black women have outgrown them. 
  
I assume black males are behind in a lot of ways. Black ladies in my life have been on their A-game since I can remember. I network with black entrepreneurs and most thriving platforms are led by brilliant black women. I'm so eager to learn from them, which causes awkwardness sometimes. Many question my motives, wonder if I'm uneducated, idle, and distracted. Some say they plan to only help black women. Others show much grace, offering help when possible. I assume that young black women are more valuable than young black men in the Blogosphere. I also hear conversations about dating black men. Jokingly, it's said there are two dating options for black women: dating other women or a dating white men. Simply, because young black males just "can't get it together". 
  
            Young males may be the weakest link in the black community. Once, I was called to the front of a church and acknowledged for wearing a suit. They said I finally looked like a man. I was a bit offended. They implied my wardrobe made me a man—not my character. They implied maturity is based on appearance. They wanted me to look educated, like older black men, like older white men. 
  
Inner-City Black Men vs. the World 
  
Relationship with Culture 
  
We don't fit in professional culture. My white friends get uncomfortable in suits, just like me. But, they may not be oblivious to middle-class culture like me—the lingo, the tone, the jokes. They struggle getting a job like me. But, the middle class workplace isn't far from their home culture, unlike me. So, they fit in more than me. Inner-city culture seems unacceptable professionally. The values of low-income communities are different and to 'gain the whole world' of professional life, is to lose one's soul for us. 
  
Relationship with Ourselves 
  
It's hard to like ourselves. A line in my new song suggests the cause: 
  
"…hundreds of years of pain, what they know bout' that? Ask young black teens what they know bout' dad." (To find song, click here)
  
Perhaps, absent fathers owe perspective about acceptance, creative leadership and self-love. Professional culture labels our values (creativity, language, fashion, reserve) unacceptable…why not agree with them? The young black man "being himself" could cost him income, his reputation, and his life. We are angry and facing an identity crisis. The culture seems to not want us…like many of our fathers didn't want us. We' get jealous when others are promoted, constantly aware of un-shared privilege. We hide behind our arrogance, depending on our sexuality and aggressive nature. After all, since the slave-trading of Africa…that's worked for us. 
  
Redemption in the Inner-City 
  
It seems to begin in school. Our destinies are left up to chance. We don't see ourselves in educational life, we see ourselves in media. So we hope to become professional entertainers and athletes. Struggling to conform ourselves to "the image of the middle class culture", we settle for acceptance in gangs. They understand more than our teachers. Depressed, we artificially boost our self-esteem through sexual encounters, lies of masculinity, and untapped dreams. 
  
I believe the world must love black men and we must love ourselves.  We must encourage the inner-city black male in these four ways: 
  
Love Yourself. Culture may not accept us, but we must accept ourselves. Acceptance must start from within. The creativity, emotion, and complexity of young black men are significant to family, culture, and human history. We are valuable to the world. Value yourself physically, emotionally, and socially. 
Be a Creative Leader. Inner-city values, personality traits, and ideals are often rejected in professional culture. But, your value is not determined by acceptance. Create opportunities compatible with inner-city culture—start businesses and organizations. Start new cultures of educational and professional life. 
Be Emotionally Healthy. We must handle our anger, our sadness, and our disappointment. We must forgive our fathers, our culture, and each other for rejection. Our pain will become bitterness and hatred otherwise. Let's handle our pain in constructive ways. We must cry, pray, and channel our frustration. We must ask for forgiveness for our wrongs, and then forgive ourselves. Let's use our energies to prevent the cycles of hurt. 
Love Each Other. We must love and value each other. Let's embrace, affirm, and empower one another. Let's support one another emotionally and resourcefully. Reject comparison and envy. Celebrate the differences among one another. 
  
Perhaps we will never fit in…that's not our purpose in life. We're here to represent our maker with character and be creators in a world.  Our value will always be questioned. Create new career paths and treasure your characteristics, values and personality. You will be tempted to lack self-love and self-destruct. Hold on to your self-worth, given from God. We mature in wisdom and stature. But do not believe your value matures. God had us in mind before the foundations of the earth. We are not hoodlums to be corrected. But, we were made to be healthy creative young black men, not afraid to build our community. Build…