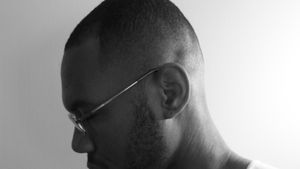 By Jeron Bro
Find me on Twitter!
---

One rainy day, I sat in the car frustrated, emotional, not wanting to talk to anyone. And here came a man with long hair who limped toward me, motioned me to roll down the window and bent close enough for me to see his fluffy black and grey beard. 
  
"Hey brother, I saw your headlights are a little yellow and I can get them clean for you. I just need to get some money to get on the bus." he said. 
  
Leaned back in my seat, I felt comfortable…too comfortable…like a king talking to someone inferior. So, I lifted up my seat. I had a pencil in my hand and planned to write some lines to a rap…probably about integrity. I had some extra dollars and he looked sincere. I stared this man in the eyes and said "thanks, but no thanks". He looked down, then up toward me again, stood upright, looked far off, and limped away. My heart sank. 
  
This wasn't the first time I'd felt this feeling. A young friend asked me for help getting with filmmakers for a music video. I felt his methods were wrong and chose not to help, got off the phone and felt my heart sinking again. Not to mention, in the car the other day, my wife was so excited to see me. But, she did that repeating thing I don't like…you know, reflective listening, when someone asks about something you've just said, because they want to clarify. I stopped talking after that and in the corner of my eye…I felt her sadness. She doesn't like when I'm irritated. I watched the cars go by while driving and my heart did that sinking thing. I was being what I call "reject-ful". 
  
It must have hurt others really bad when I did that, like it hurts me when I stand in front of a room full of entrepreneurs, tell them I want to mentor young teens in the inner-city, ask them to affirm my idea, and they don't. Or when I call a program director of a radio station, share my vision for music, email my mastered song like he asked me to, and get no response…even if it's the fourth time. Maybe my song isn't good enough or something. That may explain the face of friends when they ask how I'm doing, I mention how I feel, and they look disturbed, then bring closure to the conversation. Yeah, I know how rejection feels. I look in the mirror asking myself if my music will never be up to par. I asked three local record labels to work with me, one in Kansas City, two in Virginia and they didn't seem interested. I met upcoming artists and asked to work together, they just didn't seem interested. I called my dad to talk life…he just didn't seem interested. I know rejection and I know it well. So why do I keep rejecting others, when I know how it hurts me so bad? 
  
I try to deal with the rejection by working. Yeah, I try prioritizing, because if I get too down in the dumps, my life will fall apart. I try to ask people around me to push me. I mention to them how I never want to do music again, but I think it's God's will…so I need them to push me. I rarely get that, so I try to push myself. I make myself plan and do things, whether my emotions are for it or not. 
  
Lessons about Rejection 
  
I want to get better at helping others. Here are some of my goals: 
  
Say "maybe" before saying "no". Sometimes, I should do just things without thinking about it. I wish I could have just said "yes" to that man and let him have the twenty dollars in my wallet that I eventually spent on snacks or coffee. 
Offer help in more ways than one. Even if I can't help, I can offer alternatives and find the help for people in need. 
Keep it honest. If I don't feel comfortable helping, I can at least engage in a conversation. I can tell people about how I feel and treat them with dignity. It's nothing wrong with sharing I'm insecure about giving. 
Love is the key. Rejection makes us feel unloved. We gotta find that in our lives and dedicate ourselves to giving that love. Otherwise, our hearts will grow cold. 
  
One of the ways to find inspiration in life is learning life is about love.  

Growing,
Jeron