Jeron Bro 1.0 is available on Spotify, Apple Music and ITunes right here!
---
Introducing Jeron Bro 1.0
By Jeron Bro

Jeron Bro 1.0 is full of aggressive lyricism and stories that tell the emotional journey of underdogs. This project is my first studio album, my first album in digital stores and it's brand new!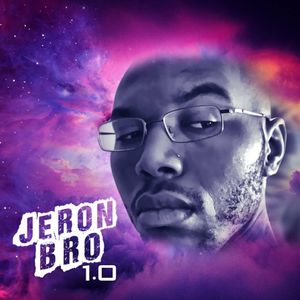 (Click Image to get album now!
Family - This project is very personal and relational. It describes how family has inspired me in my darkest times.

Faith - This project is about faith. It answers this question: How do we find a reason to keep going in the face of rejection and weakness. 

The Underdog - This album is for the underdogs! These are anthems for the highs and lows of a peculiar life, when one is mistreated, misunderstood and tempted to conform. 
THE MUSIC VIDEO FOR INSPIRATION
This music video says one big message, those around us can inspire us the most! It was shot by Denzel Barnes and Emily Linser with the help of many other friends like Lawrence and Jazmyn Nichols, Grady Jones, Lakia Morrow and Tre Harrington.